OK maybe that's a bit extreme… but there are some apps that I use almost every week, if not every day, and they make life a lot easier!
In no particular order:
1. My Fitness Pal
I've lost around 17lbs in the last five months (seem to be stuck at the moment but I'm sure it'll get moving again!) and I use this app every day to keep track of calories eaten and exercise done. Easy to use and FREE!
2. ShopShop
Simple shopping list app that lets you have several lists and cross things off as you buy them. I use one when I pop into the local supermarket and have another for things we run out of so I remember to order them when we do the weekly online shop. Free.
3. Remember The Milk
I used to use Wunderlist on my phone and computer but got fed up with the lack of recurring tasks. I switched to RTM a while ago and though you have to have a premium account to sync the app with your web list regularly, the £25 was more than worth it. More features than you can shake a stick at!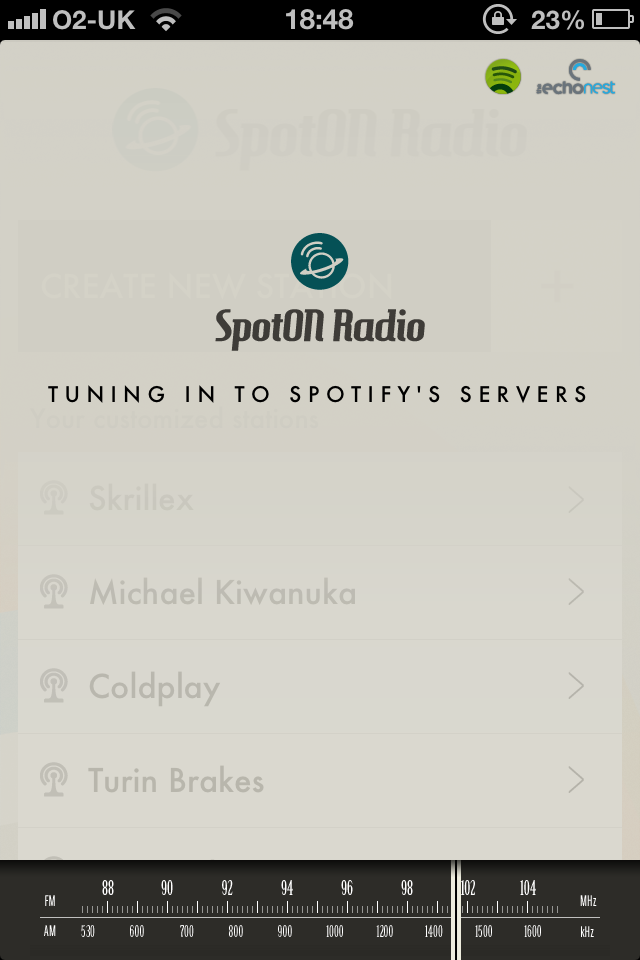 4. SpotOn Radio
Excellent add on for Spotify. I got this before Spotify integrated its radio feature into the iPhone app, and even though it has that now, I still tend to use SpotOn because I love the funky interface! Free but you need a Spotify Premium subscription.
5. Orbital
This is my favourite game on my phone. it's dead simple – send bubbles into space and try to fill the screen without crossing over the line at the bottom. Much harder than it sounds and very addictive! £1.99
6. Songify
OK I don't play with this every day but it's very entertaining …. speak into your phone and have it turned into a song, with some hilarious results. My classic "I'd like a cup of tea" would give Justin Bieber a run for his money any day of the week 😉 £1.99
7. CamCard
I use this to scan in all the business cards I pick up at meetings. It's not perfect but it does a pretty good job of importing the text and you can save the contacts on your phone or export them as a spreadsheet to upload to Mailchimp etc.
8. Job Search
I have a sneaky look at this every week or so, just to see if the dream job is out there …
9. Advanced Percentage Calculator
This is a fantastic app that lets you do all sorts of calculations, including finding out the % of something, or what percentage something has changed by. Indispensable! (Can't find the link for it online – search for it in the app store) £2.99
10. n-Track Tuner
I've just started learning the guitar and it seems to go out of tune really easily. This app shows you what note is playing for each string and you can fine tune it to get it note perfect. FREE
Of course there are plenty of others I use all the time too – like Facebook, Twitter, Dropbox and Spotify – but I wanted to share some of the apps you might not have come across before.
Which apps do you find you couldn't live without? Let me know and I'll give them a go!