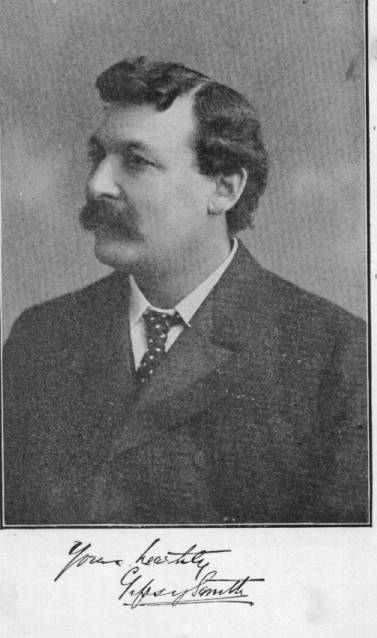 I've always known about my gypsy ancestry; my nanna's father was a full Romany and I'm proud to be one eighth Romany myself, even when it led to the odd cry of "gyppo" at school. Nanna used to mention "Uncle Rodney" quite regularly and I also knew this distant relative was a gypsy evangelist who travelled the world spreading the word of the Lord, but until recently I didn't know a great deal more about him. Apparently my dad remembers sitting on his knee when he was a very small child – as Rodney died in 1947 my Dad can't have been more than five.
I suddenly got curious about my background and decided to do some research, signing up to Ancestry.com for a month to find out whatever I could. Turns out Rodney – AKA Gypsy Rodney Smith – was quite famous in his time, and many people have put together parts of his family tree, so I was quickly able to work out that he was my nanna's great uncle – Rodney's brother Ezekiel had a son, Cornelius – also known as Lou – who married Jane Sparrow (my great nanny, who lived to 101) and was my nanna's father. That makes Rodney my great great great uncle.
Rodney's family were tent-dwelling Romany gypsies and he was born in a tent in Epping Forest. His father Cornelius discovered religion during one of a  number of prison vacations and young Rodney was fascinated and showed a talent for delivering sermons and singing hymns. He was spotted by William Booth, founder of the Salvation Army, who invited Rodney to join as an evangelist, which was the beginning of Rodney's long and celebrated career in the church. Over the next seventy years he travelled to five continents, speaking to hundreds of thousands of people and converting many to Christianity. He even went out to visit troops in France during the First World War, for which he was awarded an MBE.
Rodney was married twice, firstly to Annie Pennock, one of his converts. They had three children, all of whom followed him into religious careers. Annie died in 1937, aged 79, and the following year Rodney married 27 year old Mary Alice Shaw. She worked with him and then nursed him until his death at age 87, on board the Queen Mary en route to America. He was buried in New York but a memorial stone was unveiled a few years later in Epping Forest, near to his birthplace.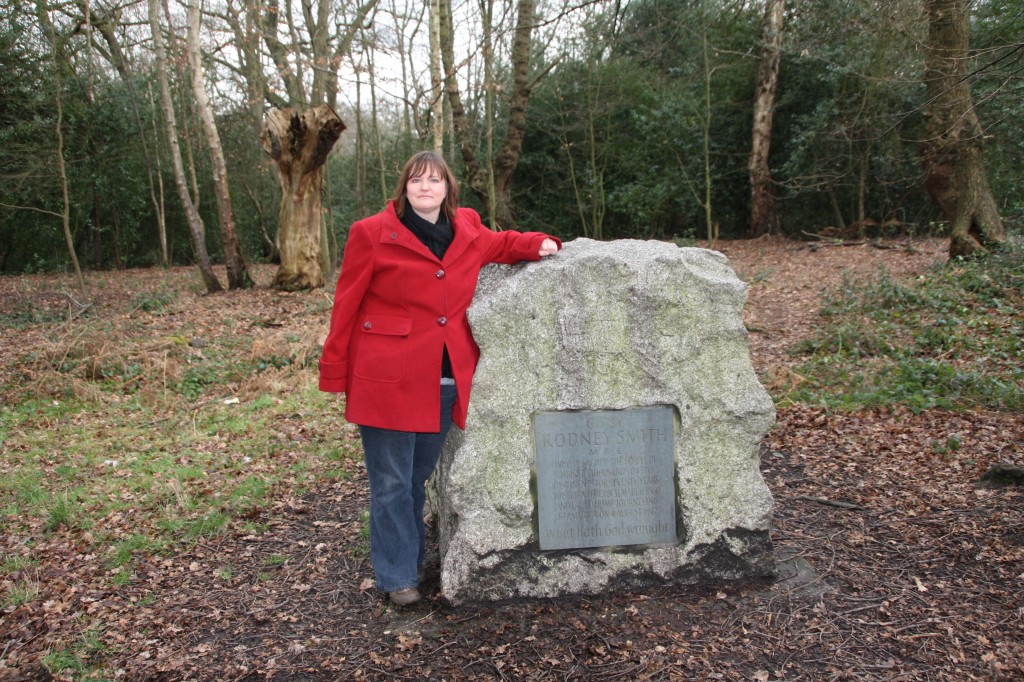 It was this stone that I wanted to visit, so on Saturday, on our way to a weekend in Southend, we travelled down the A11, along the A406 and parked up near a small, isolated part of Epping Forest near Woodford Green. I was concerned I wouldn't be able to locate the stone but fortunately there is a geocache close by, so I was able to use the coordinates to track it down – but actually it's only just off the open common area area of the forest and easy to spot. The stone is about four feet cubed, of roughly hewn granite, with a carving of a traditional gypsy wagon. Below the carving is a plaque giving some information about Rodney's life and achievements. It's a very graceful stone for one so large, and a  lovely memorial to someone who I believe was a great yet humble man. I'm very pleased to have visited it – crossing Thing #6 off my list of 101 things in 101 days.
The mystery, though, is who actually commissioned the stone in the first place. I have no idea – but if anyone reading this knows, please do let me know! I am also mystified as to why this little bit of Epping Forest survives, cut off from the rest of the vast forest through development and building. Perhaps Gypsy Smith's true lasting memory is that his stone is actually protected and it is the stone itself that is preventing the destruction of this little bit of forest.