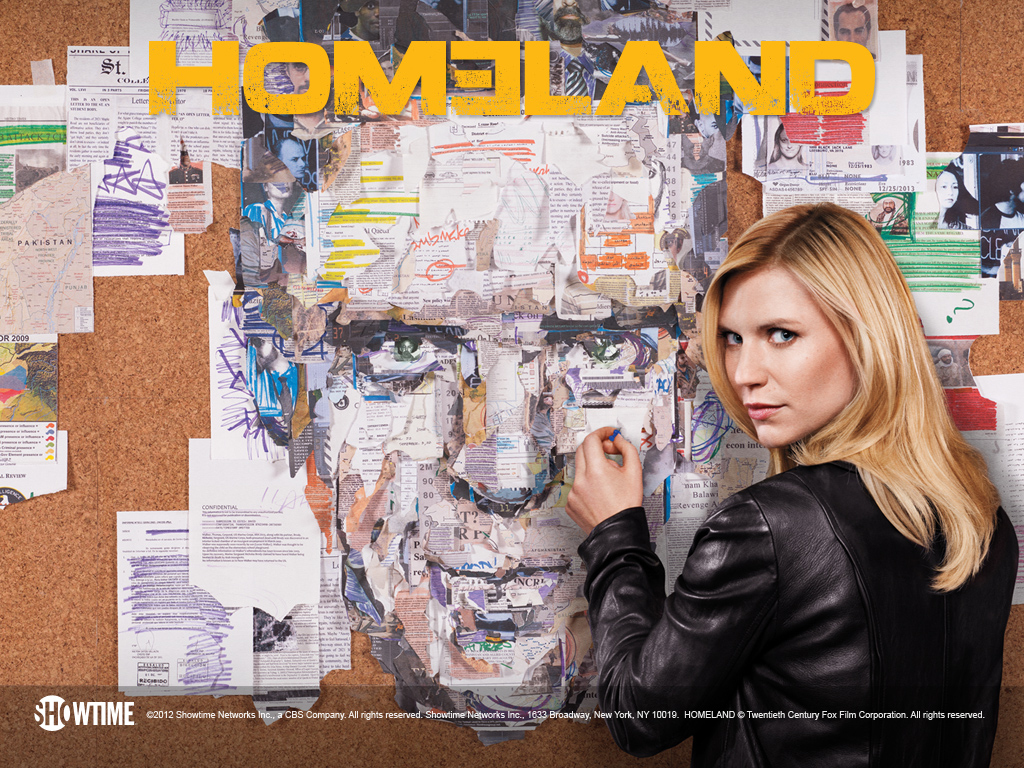 I'm a bit of a Homeland fan, having followed it from the start. I don't often "do" American dramas but this one reeled me in right for the beginning and even though season two has had its ropy moments I've stuck with it. I've finally caught up with the last episode and have to admit it's left me completely confused!
This series has been a bit flaky, with more holes than a colander – but the electricity between Brody and Carrie, and the relationship between Carrie and Saul has kept me involved. There have been plenty of moments when I've wanted to throw in the towel though – like the time a whole platoon of soldiers couldn't find Nasir in the tunnels, but Carrie spotted his hidey hole using nothing but a cheap torch. Or the way Jessica seemed to accept Brody's stories time and time again when it was obvious he'd been off killing bad guys in the woods. Or the entire pay storyline between the increasingly mumbly Dana and the VeePee's son, the subsequent hit and run and … Well what was all that for? It seemed to get forgotten about halfway through the series!
And so to the finale. About 45 minutes in I turned to Steve and asked him where exactly this was going because I couldn't see how the series would go out with a bang when all that was happening was Brody and Carrie being soppy with each other. Then Quinn failed to kill Brody (Why? has he been turned too and hecouldn't bring himself to kill a fellow Muslim?), Brody gave Major Mike permission to sleep with his wife on a more permanent basis asked Major Mike to look after his family, successfully extricated Carrie from the VeePee's memorial service AND managed to move her away from the window just before the bomb went off. Hmm coincidence, surely? Or maybe not. Is Brody still a terrorist? Did he mastermind the whole thing? How come a car packed to the roof with explosives (which it must have been to do so much damage) was able to drive straight into Langley without being spotted? (After all, we've seen them doing the old "mirror under the car" thing there before.) And who was the uniformed man Brody gave his keys to before he walked into the building? Shouldn't he be the chief suspect?
Or is Carrie in on it? Is there more than pure lust between her and Brody? Seems strange that they'd turn upfor a single night at a remote cabin in the woods armed with two bulging shopping bags yet she has Togo out for breakfast the next morning. Was "croissants" actually a code word for "the hugest amount of C4 explosive you've ever seen"? Why would Carrie have a secret stash of money and a fake passport? Wasn't her escape plan all a bit organised, given she apparently didn't know what was going on?
And what's Saul's role in it all? He's my favourite character in the whole show so I'd be gutted if he's involved – but he seemed keen for Carrie to go to Nasir's sea burial rather than the memorial, he wasn't at all convinced that Brody was a reformed character and he had an odd smile on his face when he was praying for the bomb victims. And who leaked Brody's confession video (from the time before, when he failed to be a terrorist) to the media? I thought only Saul, Carrie, Brody and Estes knew about it ..and Estes is dead now …which leaves the three of them. Perhaps they're in it together …
So Homeland season 2 has left me confused but looking forward to the next series – though I really don't know where the story will go next, and I seriously wonder if we'll ever be given the truth.