OK, so my proofreading/editing business, The Proof Fairy, started by accident and was really a bit of a jokey sideline for a long time – but since November 2009 it's become my full time business, so I decided it was time to treat it as such and come up with a whole new brand identity for it. The fabulous Gareth Coxon of Dot Design has done me some logo designs and I know have to decide which one is going to work best for the business. There are two I really like – but it's not me that counts, it's my clients and prospective customers! So I thought I'd ask you for your opinion – remember, this is going to be used for a business that offers proofreading. editing and copywriting to small businesses mainly but also to authors, students etc ….
[poll id="2"]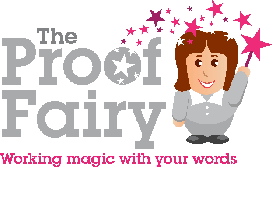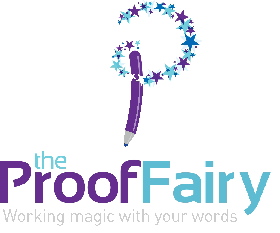 Comments also welcome – these aren't the finished designs as some tweaking with surely go on!
Special thanks to Gareth at Dot Design!