I've been a bit of a fan of WWE (WWF as it was) for about 25 years. When I first left home the pub I drank in in Hounslow was an early adopter of SKY TV and my boyfriend and I used to watch WWF stuff now and then. Not long after I met my children's father and though the relationship was often difficult, wrestling was one of the things Ian and I enjoyed together – wrestling and football, and we shared our passion with the kids, Dan especially. We'd stay up late to watch the Pay Per Views, we had WWF Smackdown on the Playstation, Dan would walk round the house holding a stick and pretending to be Hacksaw Jim Duggan …. you get the picture. When we split up I used to go round now and then to catch up on the big events, but then we drifted further apart and so did the relationship between WWE and me.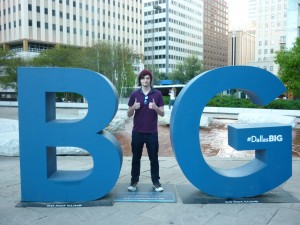 But then in 2013  Ian died quite suddenly. Dan got a small inheritance and almost the first thing he said he wanted to spend it on was to go to America to see Wrestlemania – and to take me with him. It didn't come off at the time, but we made it happen this year … and on March 31st 2016 Dan and I set off on the 10 hour flight to Dallas for Wrestlemania 32!
So these next few posts are my memories and observations of our trip to America. I'll be uploading more over the next few days, but to track them all down just click here.