This entry is prompt #24 of The Book of Me, Written by You project
This week's prompt is – Favourite Colour

Do you have a favourite colour? and if so why?

Do you like vibrant colours or darker colours?

Do you associate anyone with a particular colour? If so who and why ?

Does your favourite colour reflect your personality?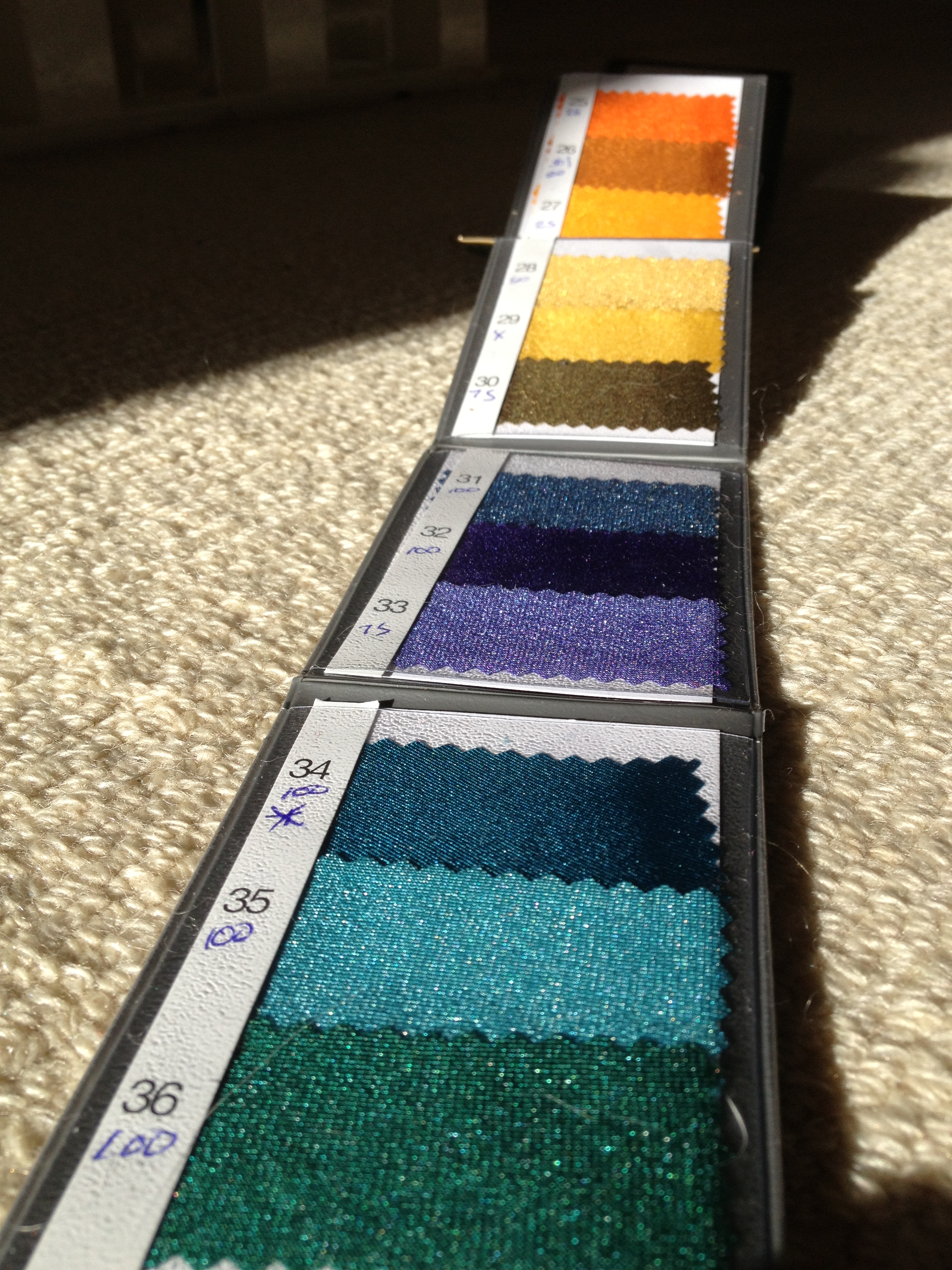 For as long as I can remember my favourite colours have always been blue and purple, and I don't really know why. When I was a kid my favourite football team was West Ham (solely because my mum's cousin supported them and I was in love with him!) so perhaps my preference for blue and purple (claret and blue) came from them, I don't know. Of course I support Chelsea now so the blue is very relevant! And even my business logo is in shades of blue and purple. They are it's colours I feel comfortable with.
I definitely prefer darker, more vibrant colours. I'm not a pastel person! However, when I was a teenager I was a bit of a goth and everything I wore was black, with a hint of purple. I always wanted purple or blue hair but I've never had the courage to do it … One day!
I find purple and blue strong yet calm colours – and I'd like to think that reflects my personality. My least favourite colours generally are red and yellow – too bright and harsh and aggressive. In terms of clothes, my least favourite colours have always been shades of brown – probably because my nanna never wore anything but brown (though she always looked very elegant) and so I associated brown with old lady clothes.
In 2013 I had my colours analysed and guess what, I am a "dark blue autumn", which means I should be wearing brown rather than black! Aargh! However, my colour palette also includes some beautiful blues and purples, so I'm happy overall.