I'm not a huge user of Instagram – now and then I take a photo, give it a funky makeover in the app and share it with friends – but the news today that Instagram is changing its Terms and Conditions to allow them to sell user images to advertisers has had me looking for an alternative – and I think I've found it (though more on that later.)
The new T&C includes the following:
"We may share your information as well as information from tools like cookies, log files, and device identifiers and location data with organisations that help us provide the service to you… (and) third-party advertising partners."

"To help us deliver interesting paid or sponsored content or promotions, you agree that a business may pay us to display your username, likeness, photos, in connection with paid or sponsored content or promotions, without any compensation to you."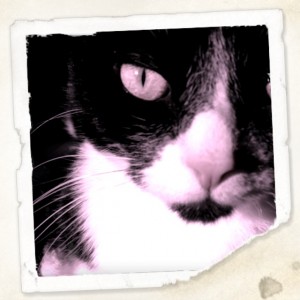 So basically they could get paid by a business to use one of my Instagram-med images with no reward to me at all! Generally I'm a bit lax about what I do online – I tend to thin k that anything I put out there is pretty much public property – but the idea of someone actually setting out to make money from my stuff and basically going "Na na na na naaaaa!" at me does not make me happy. Not happy at all.
So in the next few days I shall be shutting down my Instagram account – because apparently as soon as I use the site after 16th Jan when the new T&Cs come in I will have given my permission for them to sell my stuff. I'm trying to download my Instagram images using Instaport (but the site keeps crashing – I guess everyone else is doing the same thing!) but whether I can get my hands on them or not, I'll be disabling the account.
And I think I've found a good alternative – Lifeclip. At the moment I haven't played a great deal with it, other than to add some funky effects to a photo of my cat, and I can't see anyone I want to follow yet, but I'm going to invest some time in it and see if i can get to grips with it. I especially like that after the brief conversation I had with the CEO on Twitter this afternoon:
@proof_fairy Great! We are glad you are enjoying the app so far 🙂

— Lifeclip(@doyouclip) December 18, 2012
@proof_fairy won't happen 🙂 we saw those changes coming with teh facebook buyout, hence the app creation.

— Lifeclip(@doyouclip) December 18, 2012