This entry is prompt #13 of The Book of Me, Written by You project.
This week's prompt is – Special People / Iconic People

If you had to hold a dinner party and could invite a maximum of 12 special people who would you invite?

You can NOT include family in this – the special people could be famous or historical people. What made you select the people that you chose? What questions would you like to ask them?

What meals would you serve and why?

Perhaps include the recipe or a photo if you decided to actually cook the items!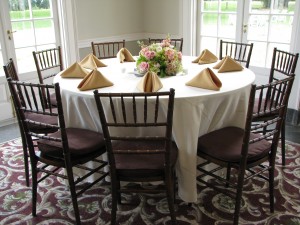 A star-studded, celebrity dinner party with me as the host. I'm not the biggest follower of "slebs" but there are a few people I'd like to meet, so here goes.
The first guest would have to be James Dean. When I was a teenager I became a massive James Dean fan – my bedroom was plastered with posters and I read every biography I could get my hands on. I've always felt there was a lot more to James Dean than many people thought at the time, and I think he would be a fascinating dinner party guest – so long as you could enourage him to come out of his shell a little bit.
Next would be Stephen Fry. Predictable, yes – but he genuinely does seem to be a good egg, and someone with whom you could have both an intelligent converation and a jolly good laugh!
Following on the theme of humour would be John Cleese. I hope he'd be able to do some silly walks (though age might be against him now!) and I reckon he and Mr Fry would get on marvellously.
Another joker in the pack would be The Special One – Jose Mourinho. English football is most definitely brightened up when Jose is around and I'm sure he would charm, frustrate and entertain the dinner party guests. He'd also be a bit of eye candy!
Four men so far, so let's bring the first woman to the table – Jo Brand. I met her once, briefly, at an awards ceremony I was shortlisted for. We chatted for a few minutes about magic knickers and I'd very much like to continue the conversation.
On the topic of magic knickers, I think Gok Wan would have to be at the party. His is one of the few celebrity biographies I've read (ok listened to – it was an audio book) and despite his celebrity status and the fact that he seems to be everywhere sometimes, he seems very genuine, very down to earth and quite humble. I'd also ask him to take a look over my wardrobe and give me some fashion advice while he was there, as I definitely need it!
So that's the first six …. who next? Number 7 would be Agatha Christie – my favourite crime writer. In fact, I think I'd try to speak to her in avance and see if she could arrange a good old murder mystery party.
I'd also invite Lynne Reid Banks, author of The L Shaped Room, which is my favourite book of all time. I heard her interviewed on the radio a while ago and I have so many questions I'd like to ask her. I think I'd quite like her to stay behind at the end so I had her all to myself for a while!
Neil Armstrong would be an interesting chap to invite to a dinner party. After all, not many people have seenearth from the moon …. I'd love to hear about his experiences of space and find out what he thinks about the moon landing conspiracy theories.
Number 10 would be a chap you probably won't have heard of – Jerry Mills. Jerry is an educator, speaker and singer songwriter from America. I met him at the ADDISS conference and found him incredibly inspiring, and I was sad that I didn't get the chance to speak to him in person. I'd love to just chat to him about life, the universe and how he has conquered his ADHD and hopefully he'd bring his guitar and give us a few songs too.
Victoria Wood would be a fantastic guest. She'd be able to tell some jokes, sing some songs (perhaps with Jerry!), get everyone laughing and then help with the clearing up afterwards over a G&T.
My final guest would be David Tennant. Yum. That's all I need to say!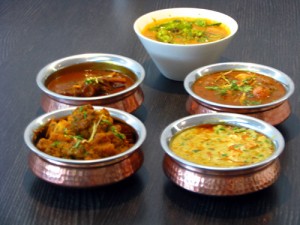 Food ….. definitely curry. And beer. Reckon everyone likes a good curry …. but if they dont, then they don't deserve to be invited! It wouldn't be a very elegant affair. I see us sitting round the table, making the meal last for hours, chatting and laughing and picking at a huge number of different dishes. And pulling crackers and wearing silly hats and letting off party poppers. And I wouldn't do any of the cooking … I'd get in a massive takeaway from the local Indian restaurant!